It is no secret that your site's backlink profile plays a significant role in how high or low your page ranks among various search engine results. As much as knowing that is a step closer to achieving it, it is not enough. Link building can be a daunting task hence the need to come up with strategies. Why do you ensure that the strategy you settle for yields fruits? This article leaves no stones unturned regarding the 12 best link-building strategies in 2021 that site owners should give a shot. Read on to find out!
1: Finding relevant guest post links
As the name suggests, a guest post is a post writing by a specific individual but posted on another person's website. As far as link building is concerned, the post usually contains an external link to the writer's site, and that's how the site owners get to grow their backlink profile.
Nevertheless, this link-building strategy most likely comes as a surprise for many people, given how the likes of Google have condemned it on many occasions. At one point, John Mueller saw it wise to classify guest post links as nofollow.
Despite all the warnings, the strategy remains popular thanks to its simplicity and effectiveness. All that you have to do is be strategic while at it. There are things you need to keep in mind for your efforts to be productive.
#1 Identify sites in your niche
First, look for the sites you would like to publish your posts in. Look for websites with high traffic, great page authority, and excellent domain authority for great results.
#2 Find out if they accept guest posts
Be prepared for disappointment because not all sites accept guest blogs. Therefore, you have to research if the ones on the list accept them. If the bylines of their posts show that only team members post, there are high chances that they don't accept guest posts. Other indicators are the lack of contacts to reach the editor and guidelines regulating guest posting on the site.
To avoid guesswork, consider methods that help identify sites accepting guest posts. For instance, use these combinations on your search engines. Once confirmed, contact the publishers of those sites.
You do not need a tool for this, use these search queries on Google to find blogs accepting guest contributions:
Your Keyword "guest post"
Your Keyword "write for us"
Your Keyword "submit blog post"
Your Keyword "contribute to our site"
Your Keyword "guest column"
Your Keyword "submit content"
Your Keyword "submit your content"
Your Keyword "submit post"
Your Keyword "submit an article"
Your Keyword "contributor guidelines"
Your Keyword "submit news"
Your Keyword "become a guest blogger"
Your Keyword inurl: "guest post"
Your Keyword inurl: "write for us"
Your Keyword inurl: "guest post guidelines"
Keyword/yourCompetitorName + "guest post"
write for us "Android"
write for us "Baby"
write for us "Travel"
write for us "Magazine"
write for us "startup funding"
It's obvious time consuming practice; if you are a business owner/entrepreneur and have no time for all these, we recommend going with our guest post service here.
#3 Outreach the Publishers
Unfortunately, publishers of such sites most like receives many similar requests daily. How can you ensure that the email you sent doesn't remain unopened forever, frustrating your link-building efforts? Consider these tips:
Ensure that the subject line is captivating enough to compel the recipient to open your email
Personalize the email so that it isn't a cliché that can be a turn-off. Some of your options include mentioning what you like about the website, latest posts, or publisher's name, just but to mention a few.
Convince the publisher about the benefit your guest post will bring to the site
Share your portfolio and highlight your expertise in the niche to show the quality to bring to the table.
#4 Write and Share the Post
Once given the opportunity, do the article the justice it deserves to capture the target audience perfectly. Include fantastic stuff, including videos, images, links to relevant articles and quotes. Don't stop at posting but instead respond to people who comment on the post to engage your audience thoroughly.
#5 Create a Network
Last but not least, build relationships with the various blogs managers since a great network is fantastic.
Benefits of Guest Blogging
The best thing about guest blogging is the fact that it is free in most cases. Therefore, you will get to build links without paying a dime hence ideal even when working with a tight budget. If you choose the right sites, it can result in an increase in traffic within no time. After all, you will be posting on pages with a lot of traffic, to begin with.
How to avoid spam
Google has already issued warnings about guest posts, especially since publishers ask for money before allowing content creators to post. Consequently, that translates to buying links. That's why you need to be careful as you choose the sites to post. If a site only contains paid links, that's a no-go zone. Additionally, avoid websites with a high spam score,especially above 30.
2: Distribute interactive infographics
Infographics combine both text and visuals, and they blend in a relatively eye-catching manner. The latter is something that attracts most people because of their human nature. The fact that Infographics combines text and illustrations makes it easy for the readers to understand them easily. Last but not least, their small size makes them quite sharable. For these reasons, there are high chances that they will go viral at a rate higher than that of texts.
However, not all of them enjoy that privilege. The design must be fantastic, whereas the statistics need to be well-researched. Additionally, you need to get out of your way and promote them through various marketing channels such as social media and email. Once you observe all that, you can use your well-designed, sharable infographics to build a lot of backlinks.
3: Business Listings
As the name says it, the business listing creates an online profile of your business, including its name, phone number and address in websites that support the same. Some of these sites include Justdial, Yellow Pages, Foursquare, Yelp, Bing Places for Business and Google Business Listing.
Benefits of Business Listings
It has several benefits, including the following:
In most cases, the listing website also has a review system. Suppose your business manages to garner positive reviews which is possible with great products or services. In that case, the brand becomes easily trusted, and that's enough to make new customers try out those great commodities.
Listing your business on various websites is also a great way of gaining more backlinks, boosting your SEO efforts greatly.
It is also an effective yet free way of advertising your business at all times
The information in your business listing, including opening hours, phone number, location and map, makes it easy for customers to find you
It is also an excellent way of branding your business, and once you have a perfect Google SERM profile, that's a game-changer, no doubt. This is an excellent example of a brand enjoying the benefits of a business listing.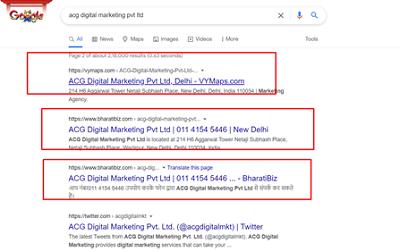 The listing has clearly increased the online visibility of the above company, no doubt.
4: Create data-driven content:
Combining statistics in your content can make a huge difference. After all, the data makes the information concrete, comparable and concrete. Nevertheless, collecting the data isn't easy explaining why many people will often link to such content. Yes, you will do all the heavy lifting to create such content, but it pays off by earning you many backlinks. As long as its quality is high, including intensive research, backlinks will keep increasing, day in day out.
This article is an excellent example of the effect of data-driven content and a rough idea of how it can improve your backlink profile. The interesting thing is that you won't need to do much now that many people will feel that the post is worth linking.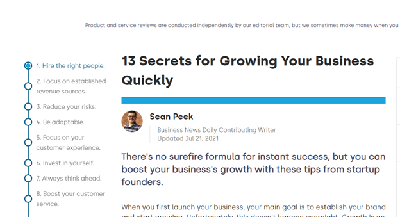 The post managed to garner 700+ backlinks from 324 domains for free.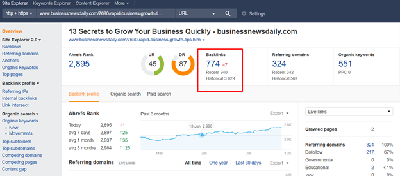 5: Capture unlinked mentions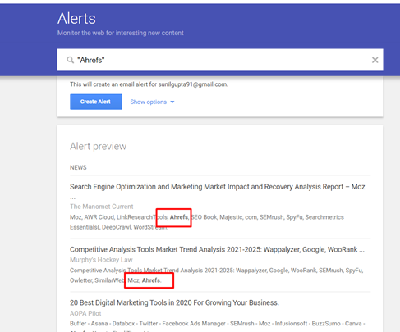 Some blogs will often mention your brand, product or services but won't bother linking the mention to your site. That's where this link building strategy comes in. All you have to do is find such instances and reach out to the publishers for a backlink other than a mere mention. You are probably wondering how to go about it, but the list of tools you can use for the job is long. Some are paid, including Brand24, Brand Mentions , and Ahrefs. If your budget doesn't allow it, Google alert is a free tool which what it takes to get that job done.
6: Locate competitor links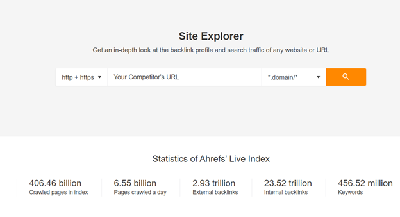 ---
This link building strategy is no different from benchmarking. Look at the backlink profiles of your competitors and identify some of their high-quality backlinks. Once you identify great sites linking to this website, approach them to link to your site as well. However, be keen while at it because some of your competitors could be spamming to grow their great profile. After all, poor links can be a problem hence the need to avoid copying this strategy without giving it some thought.
7: Links from expired domains:
Over time, some people stop blogging, and domains become inactive since the bloggers choose not to renew them. You can buy such domains for various reasons, but our focus is on using them to grow your backlink profile. After purchasing the expired domain, create a 301 redirect to another site you own. Consequently, the site's old visitors will be redirected to your site every time they visit the old website. It also means getting all the link juice associated with the site.
For instance, if I have a health product shop, I can buy the domains which are expired and relevant to us after checking their link profile of that site. For example, "Example-healthshop.com" can buy "expired-health-blog.com", redirect this to "Example-healthshop.com" to get all the link juice from "expired-health-blog.com"
Besides the 301 redirect, you can create new content on those sites, including backlinks to your other sites. The more expired domains you get, the more the backlinks hence promoting your profile.
8: Finding Relevant Broken Links:
This method is all about saving the day by identifying blogs linking to pages that no longer exist. For backlinks, you must look for those broken links first. After that, create content that matches the previous one, if not better, that's worth linking to. Once ready, reach out to every site linking to the broken link and offer your content a great alternative. Once you convince them to link to it, your backlink profile will surely grow.
Whenever you identify a broken link situation, here's a free outreach template shared by Jason Acidre you can modify and use for your link building:
Subject: Found a broken link on [Site Name]

Hey [First Name],

This link directing to [Site Name with 404 page] doesn't work anymore:

[insert URL of the broken link]

Found this through your useful links section for [topic of their resource page]:

[insert URL of their resources page]

Also, just thought that this content from [Your Site] will perfectly fit your list of resources [additional comment on why your content deserves to make it on their list]. Your visitors should find that useful:

[insert URL to your page]
9. Write testimonials

People write testimonies for the service providers as a client. So, if you purchase a product or service from a particular company, a testimonial expressing your experience is an excellent way of growing your profile. Remember that you will write a testimonial on that company's site. As you jolt it down, mention your website and include your URL. Consequently, you get a link on the seller'swebsite linking to your site, which translates to a backlink on your end.
10: Profile Links
It is important to acknowledge that it is not quite an effective link building strategy. However, if the sites you use have high traffic, domain authority and page authority, it can be quite productive. What probably comes to your mind right now is social profiles links. It also involves other things such as answering questions, commenting on blogs, and posting in forums.
11: Q&A Sites
This strategy is a great way of not only creating a backlink profile but also increasing your traffic. Trends show that people often ask questions other than key in generic keywords when querying a search engine. Posting on Q&A answers and then linking them to your site is a perfect way of taking advantage of that. Again, the domain authority of the site matters. Some awards answers with badges such as approved or highlighted, and you sure aim for them.
12: Forums and Blog Comments
Gone are the days when this was a great linking strategy. Over the last two decades, its effectiveness has been deteriorating since spamming has become the order of the day for blog comments. However, some people believe that it is great, and if convinced, try your luck but be on the lookout to avoid poor links while at it.
BONUS TIPS:
Besides the above 12 link building strategies, here is a bonus tip worth trying out.
CASE STUDY
Did you know that writing case studies have proven to be a great link building strategy in 2021? Its combination of outlining certain goals, the steps to follow to reach them and the actual results, in the end, are quite interactive. Everyone wants to know what works and what doesn't, and such qualitative researchers usually have the answer. If convincing and factual, niche influencers won't hesitate to spread the word to their massive followers, who will share more, helping your backlink profile grow.
That's the same way; Sophie wrote this https://www.outbrain.com/blog/nestle-case-study/ which has a Google amount of traffic and backlink. Additionally, this guy https://www.youtube.com/watch?v=F3yYQnR5i4Y do a case study to gain views, branding.
Conclusion
Now that backlinking is an effective way of improving your ranking on search engines, all that's left is for you to embrace it and give it the best shot. Fortunately, you have a list of 12 link building strategies to try out in 2021 for great results. Don't forget the bonus tip because it is quite effective. We have done our part, and the ball is now on your coach.
---