#Organic and #Paid
Social Media Marketing & Management Services
Your social media efforts might not be fulfilling your objectives. Social media is a "pay-to-play" environment that requires the utilization of all available resources, such as a comprehensive game plan, complete dedication, and a well-defined budget. Aside from organic outreach, it may be difficult to reach your target audience without paying for advertising, whether for a long-term campaign or a single sponsored post.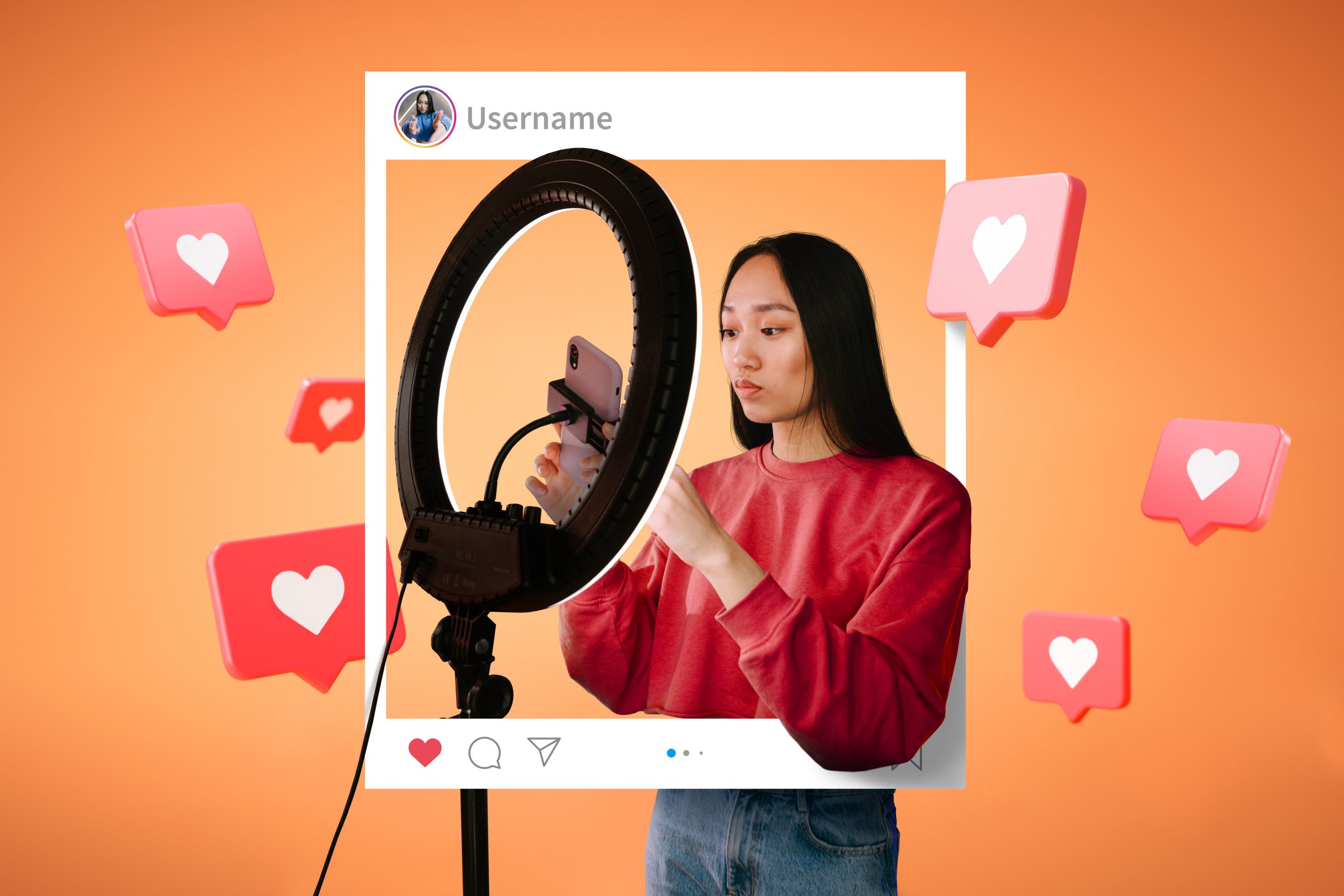 Check Affordable SMM Packages
Affordability with us is never an issue! We've created various packages that are strategically designed to be easily affordable for all of our customers.
What Is Social Media Management?
Approaches to Outstanding Customer Engagement
As social media evolves, market players, maintain the basic goal of each channel: connection, communication, and community. 57% of customers will follow a brand's social page to learn about new products or services, according to Sprout Social data. This is why, rather than merely giving advertisements for individuals, marketers should provide information that satisfies connection and engages in debate while developing community.
This is where social media management comes in. It is a subset of social media marketing (SMM) that entails the preparation, development, and dissemination of content on social networks. Social media marketing management is a synonym. Periodic audits of social profiles and audience research are required before publishing relevant material.
At ACG, we take a thorough approach to keeping our customers' social media profiles active. To get the most effective and cost-efficient results, our social media management company combines organic and paid solutions.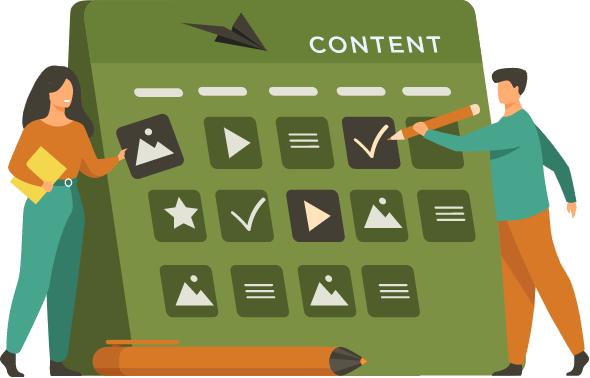 Integrated Procedures For Maximum Impact
Social media marketing needs more integrated procedures to ensure that your customer, content, and company are all interconnected. If you want your social media efforts to yield results, sharing links to your content or webpages on your social networks is insufficient.
You must understand and memorize the notion of social media management in addition to its fundamental processes. This will teach you how to use social media marketing to get a competitive advantage and boost your entire marketing strategy.
Your social media management plan must include the following elements:
Strategy Development: The map or plan comprises your social media objectives, steps to achieve them, a timetable, and success measures.
Without a plan, the concept of social media management is insufficient. This is the master plan, and it allows you to see how social media management will work for your company. These are important considerations for which platforms to use, who your target audience is, what kind of content to create, which key performance indicators (KPIs) to track, and which social media management software to use.
Inbound Engagement Monitoring: the activity of responding to fan-initiated comments, inquiries, and interactions with all social media content and accounts, and keeping the conversation going.
According to research, two-thirds of buyers desire a relationship with brands. As a result, allowing two-way communication wherever feasible makes sense. This is true for all of your social networks, whether you're using Instagram management services or considering TikTok management solutions focused mostly on video content.
Analytics monitoring is the collecting and evaluation of data against key performance indicators to ensure that results are achieved.
Allow data to drive your social media management strategies for your corporation, multi-location business, or franchise.
Is It Important For Your Company To Be On Social Media Platforms?
If you've been on social media for a time, you've almost certainly seen and engaged with a post or ad from a business page – especially if it was for a company you enjoy! Your target demographic is no different. They prefer doing business with companies they like and trust. But how do we build customer confidence in brands?
These digital marketing methods try to boost brand awareness and credibility by developing a strong social media presence for your firm. However, how important is social media for a business like yours? Let's take a look at these figures.
66% of Facebook users
claim to Like or Follow brands on the social network.
53% of Twitter
users have purchased a product after discovering it on the network.
74% of Facebook
users say they check their accounts every day.
According to 89%
of online marketers, Instagram is a very efficient social media tool for influencer marketing.
According to reports for Pinterest
83% of Pinners have purchased after seeing company content on Pinterest.
77% of Twitter users
think that getting a response to their Tweet helps them feel better about a brand.
90% of Instagram users
claim to follow a company, indicating that IG users are keen to connect with firms they like.
LinkedIn has 63 million users
in decision-making roles and 90 million senior-level influencers.
The facts speak for themselves! An effective social media marketing strategy is critical to the expansion of your business and revenue. Furthermore, a successful social media marketing strategy should include more than just posting posts and creating social adverts. It must be relevant, targeted, engaging, and tailored to your brand. You may profit from our social media services. Continue reading to find out more.
Social Media Marketing Dos And Don'ts
Target broad populations.

Post seldom or infrequently

Use whatever hashtags that come to mind on the spur of the moment.

Continue publishing without ever evaluating your interaction by leaving DMs on reading or comments unanswered.

Leave portions of your bio blank or broken links.

Neglect to consider your social media activities as part of a larger digital marketing plan.

Make rash conclusions without consulting any data

Publish without understanding what to expect from your efforts.
Run frequent reports to track key metrics.

Set short-term and long-term objectives.

As needed, cross-promote your other marketing platforms.

Improve your bio and about parts.

Use your posts to help your consumers achieve their goals or alleviate their pain points.

Use your posts to accomplish your customers' goals or solve their pain points

To utilize the most successful hashtags, do your research ahead of time.

Make a content calendar with scheduled postings.

Create a unique customer avatar.
What's The Difference Between Unpaid And Paid Social?
Choose the Most Effective Channels and Strategies
Which organic social media and sponsored social media do you need? It is essential to understand the distinction since not all "social media management near me" firms that appear in search results will be adept in both tactics. These two social marketing strategies are frequently complementing components of your overall plan.
Here are the definitions and applications of these two unique types of social media management tactics:
Organic Social: This is the use of free social media tools to enhance brand recognition, develop content that engages your current audience or followers, and respond to consumer concerns. Furthermore, keep in mind that providing entertaining and relevant content may boost your chances of appearing in search engine results.
Paid Social: This refers to the insertion of paid adverts and sponsored messaging on social media to reach a wider audience by targeting certain user profiles.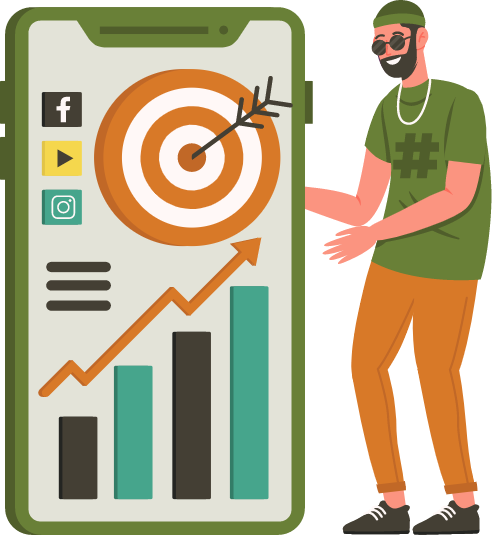 Moreover, our organic social media managers (organic) and (paid) listed the major goals of social media marketing management by type
So, should you emphasize one over the other, or do you need a mix of the two? According to Tear, it may be tough to get stuff in front of social network users without a budget. While the benefits of organic social media are worth the effort required, a budget – no matter how little – is always beneficial for establishing a campaign. As a result, you should work with an agency or a specialist that can handle both organic and paid social advertising.
At ACG, we use both organic and paid social media strategists to match consumers with the best competent professional for their specific needs. We select the best platform for your growth, monitor performance, and make modifications based on the facts. Cooperating with us can be more productive and efficient in the long run.
4 Types of Social Media Management for Business Owners
A Reliable Partner for Businesses of All Sizes and Shapes
Which organic social media and sponsored social media do you need? It is essential to understand the distinction since not all "social media management near me" firms that appear in search results will be adept in both tactics. These two social marketing strategies are frequently complementing the components of a campaign.
There may be a general concept of social media management, but many businesses embrace the elements that work best for them. Our portfolio for social media management comprises:
Social media management for small enterprises
Franchise social media management
Business social media management
Social media management across several locations for enterprises
In certain situations, other digital marketing businesses collaborate with us to increase their customers' social web visibility and engagement by utilizing our white-label social media management services.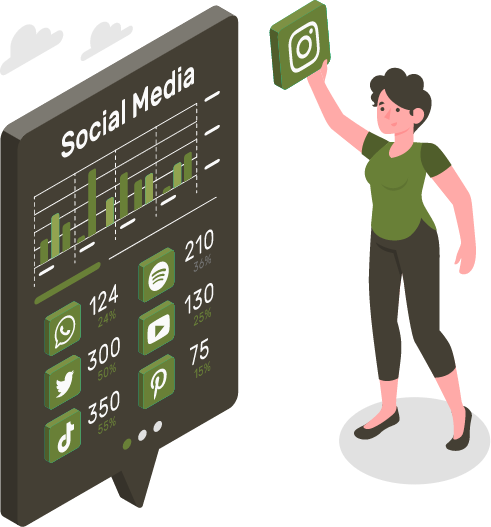 This is our exclusive social media management product for agencies, which enables us to assist digital marketers that are still growing their social management teams and service offerings.
Why Should You Choose ACG For Your Social Media Management Needs?
A Reliable Partner for Businesses of All Sizes and Shapes
As social media management is not simple, more and more small-business owners are opting to work with specialists. Mastering it demands precise attention and effort. Regardless of your sector, business size, or budget, ACG caters to your unique requirements.
Through our almost two decades of experience in social media marketing, we intend to provide customers with the benefits of our in-depth knowledge of each step. Your search for "social media management in my vicinity" is complete. Permit our data-driven specialists to maintain and direct your social media accounts in the appropriate direction.
The following are some of the advantages you'll enjoy:
Deliverable-Oriented Bundles
From content and interaction to strategy and analytics, ACG manages monthly small and large-scale client deliveries. Say, for instance, you hire our Instagram management services. You can anticipate a customized list of items to be deployed before the project deadline. To meet, if not surpass, your expectations, our social media management business does not scrimp on the most effective social media management tools and strategies.
Extensive Knowledge Of The Subject
Obtain the top social media management strategists based on your most pressing wants. Our sponsored and organic teams have exact skill sets to cover all aspects. We customize social media management for small businesses, Fortune 500 corporations, and franchisees.
Dedicated Account Executives
Consider ACG's social media management business as an extension of your marketing department. As a customer of direct or white-label social media management, a dedicated account manager will work closely with you from the outset. Consider your AM as your internal resource, presenting you with an overview of the specifics of your development.
Sharp Trendspotting
Weary of how previous social media management businesses have produced the same lackluster results? Our organization prohibits resistance to changes in social media management service packages. We are eager to identify, forecast, and keep abreast of the most lucrative trends and the most effective social media management technologies.
Focus On "Quality Over Quantity"
As with any other digital marketing technique, social media content management is a dynamic and constantly evolving activity. The teams who administer social media accounts adjust their strategy and approaches in response to developments. In all of our Facebook, Instagram, and Twitter administration, one of the most significant shifts we've made is the shift from increasing posting frequency to generating good content.
Every Other Month Reports
Mid-month and monthly reports are provided to provide the most accurate status of your campaign. Your AM is also accessible to answer any queries regarding our franchise social media management and enterprise social media management solutions. In addition, we provide you with access to your real-time data via ACG's exclusive social media management platform, often known as an online client portal.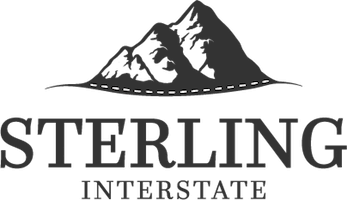 Competent, professional, and trustworthy! Their work speaks for itself and they have significantly helped my brand. I love working with their team as they are very professional and always ready to help. My brand has reaped many benefits from their services and I would definitely work with them again.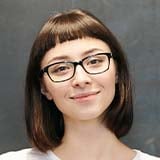 April Ray
Marketing Consultant Expert
It's now or never! Let's connect
Let's build a plan to get you ahead of the competition
"ACG Digital Marketing exceeded my expectations and I am very happy with the results of their service. I have been working with them for a few months and I am very pleased with the way they handle everything. They guide you and are there to assist you with a 12 hours response time. Would recommend them to everyone."