Social Media Advertisement
Paid Social Media Advertising Services
ACG is a prominent social media marketing agency that focuses on using social media to drive meaningful business growth. Our social media advertising services may help you increase your brand's social media presence or generate targeted leads via social media advertising.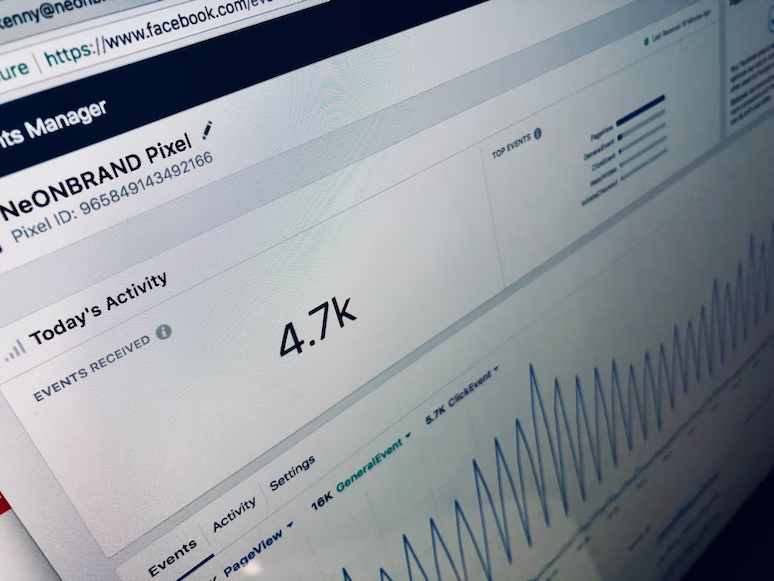 Explore Social Media Advertising Service Plans
Select your monthly spend
Customized Order
Get More Traffic, Sales, And Conversions From our Social Media Advertising Services
Social Media Advertising Services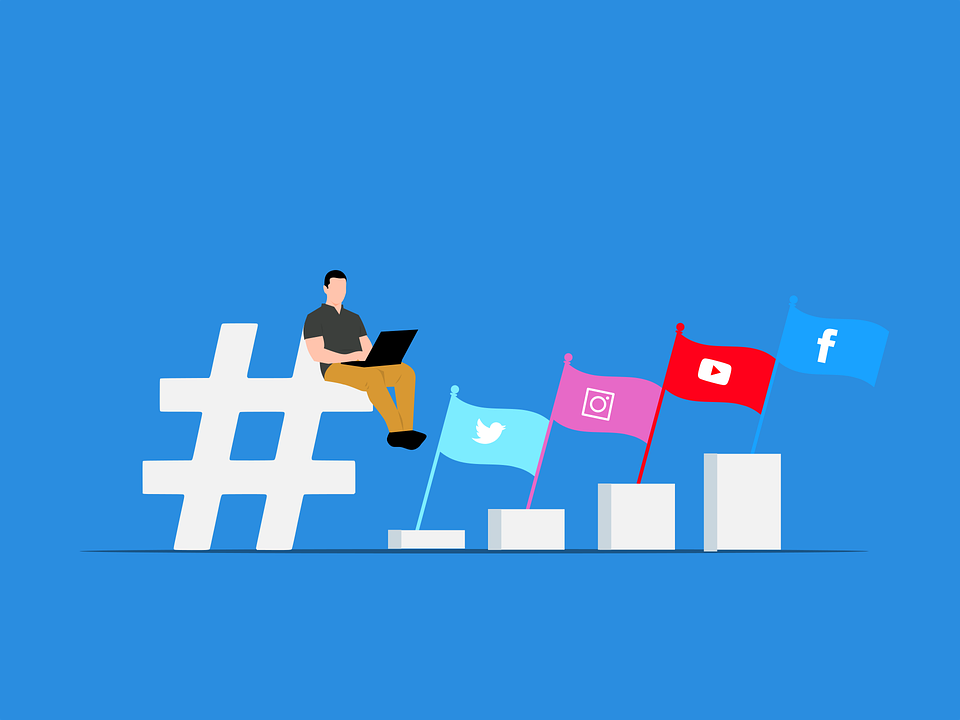 Our social media advertising services help you obtain instant results on social media. We link your products or services to thousands of potential customers. Using our social media advertising services, you will be able to take advantage of the most cost-effective and targeted kind of advertising available today. Simply click the below symbol to begin.
Let us help you with our Social Media Advertising Services:
Spend Money Wisely
Social media advertising is now the most cost-effective type of advertising accessible. On average, it costs $5 to reach 1,000 people. Our social media advertising services are three times more affordable than advertising through traditional media.
Advertise To A Specific Demographic
Social advertising is extremely effective because it lets you target a particular audience. We can help you reach out to folks depending on:
Demographics: Run laser-targeted social media advertising to people based on their online activities and interests. We can target certain ages, areas, income levels, and much more!
Email List: Send us your email list and we will run bespoke advertising to your email database. Say welcome to repeat sales and fresh recommendations if you have the emails of prior leads or clients.
Visitors To The Website: Retargeting pixels can be added to your website to advertise to recent website visitors. Only 1-2% of first-time visitors convert. We'll employ retargeting to boost your conversion rate.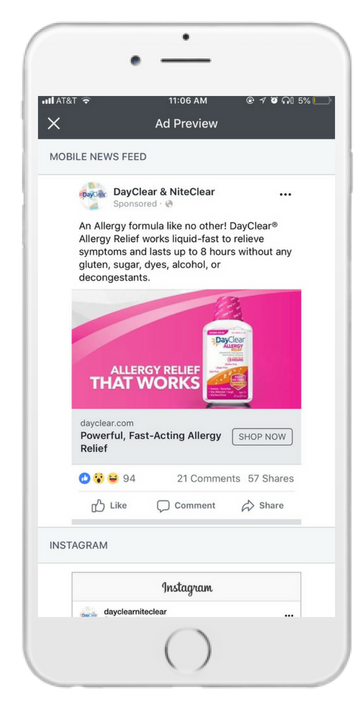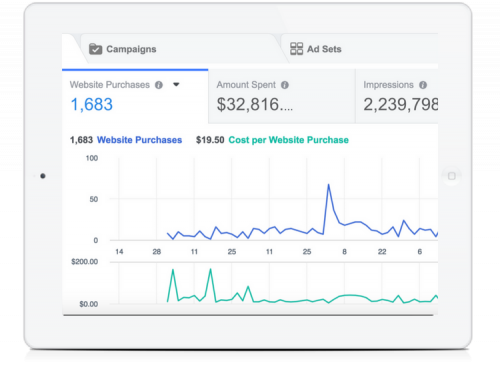 Get Quick Results
Our social media advertising services help you get results faster. Social media allows you to communicate with people in real time. This means you may quickly get followers, interaction, and website traffic. The more advertising revenue you can contribute, the more individuals we can reach. As you reach more individuals, you increase brand exposure, traffic, and sales.
Fact:
We investigated 100 small business advertising accounts and 95% of them were not properly optimized, resulting in wasted ad expenditure. Let's not waste more money.
What is Social Media Marketing?What is Social Media Marketing?
Increase Revenue Dramatically By Generating Leads With A High Rate Of Conversion.
Traditional marketing strategies are insufficient for creating a loyal and engaged customer base in today's digital environment. To reach more customers at a cheaper cost and obtain a greater return on investment, you must personalize your brand messaging to specific target categories and meet them where they are active (ROI).
Social media advertising boosts your brand's visibility and provides profitable opportunities to recruit, nurture and convert leads into paying customers more than any other form of advertising.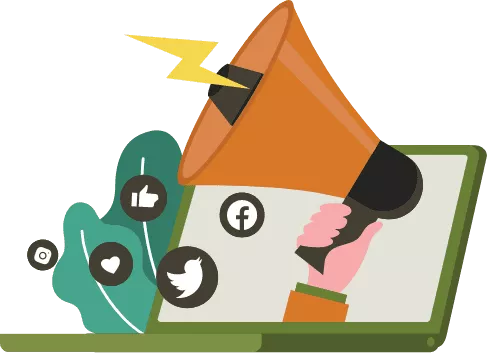 What Is Social Media Marketing Exactly?Social media advertising, often known as sponsored social media, is one of the most prevalent and effective digital marketing techniques for raising conversion rates. Social media advertising involves displaying paid social adverts or sponsored content on various social media platforms, such as Facebook, LinkedIn, Instagram, Pinterest, Twitter, and TikTok, and targeting certain customer demographics.
What sets social media advertising apart from other types of digital marketing? Does it make sense to make this investment? Social media advertising allows the targeting of specific audiences based on variables such as location, age, online behaviour, interests, and device usage. In contrast to other online marketing initiatives, you only pay for the number of clicks or impressions your social advertising obtains when you advertise on social media. Therefore, social advertising is an effective marketing strategy. Have you set big goals for your business? Utilize sponsored social media to augment your digital marketing efforts and connect with ready-to-buy clients!
What Is The Difference Between Advertising And Marketing
On Social Media?
Social media marketing is a free kind of advertising. This means you will not have to spend to expose your brand to your fans. The objectives of social media marketing are to increase brand exposure, establish meaningful connections and increase engagement.
Paid social advertising is focused on optimizing social media advertisements for improved reach and return on investment. Social media advertising places your business in front of people who are actively seeking what you provide.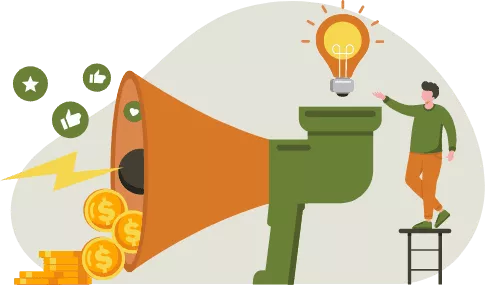 However, social media marketing and social advertising that is funded are not mutually exclusive. This means that you may and should begin marketing campaigns while simultaneously advertising on social media for optimal outcomes.
Want to contact your target audience easily? Utilize social media advertising and align your advertising approach with the behaviour patterns of your ideal customers for the most cost-effective brand promotion.
Boost Your ROI Through Paid Social Media
As more people engage with businesses via social media, the competition heats up. Allow our social advertising agency to fine-tune your social media advertising plan and produce social media advertising that keeps your target leads interested throughout the marketing funnel.
ACG Digital Marketing is a well-known social media advertising company that provides social media marketing services with a focus on conversions. We help you obtain total control of your social media advertising budget and audience-targeting technique to boost the efficiency of your sponsored social media campaigns.
Contact our social media advertising service to discover more about your business's most efficient social media channels for your business, contact our social media advertising service!
Why Does Your Company
Need Social Media Marketing?
Maximize Your Visibility While Saving Time, Money, And Effort
The social media landscape is constantly evolving. Every year, new social networks advertising channels rise to prominence, and consumers' buying behavior and expectations dramatically change. Relying on organic social media campaigns alone won't cut it.
Paid social media advertising is one of the most effective methods to monetize the finest social media platforms for several company genres and increase customer acquisition, conversion and retention rates. According to research by Marketing Experiments, the right targeting strategy may increase your conversion rates by up to 300 percent and paid social media advertising can help you do this.
Here are some reasons why you should focus on your sponsored social media campaigns:
Accelerate Follower Growth
Paid social advertising allows you to target particular consumers and quickly penetrate new market groups. In four months, ACG helped a gaming firm reach individuals and acquire new Facebook followers, new Instagram followers and new Twitter followers through social media advertising.
Increase Organic Posts
Working with a tight budget? Start advertising on social media to increase the internet reach of your organic postings. Different sorts of social media advertising channels offer versatile options to convert your best-performing content into social media ads and attract individuals who are highly interested in your product or service.
Accelerate Website Conversions
Social media advertising doubles conversion rates while reducing marketing expenses by one-third. We produced $143,319 within six months of initiating a sponsored social media advertising campaign for a fitness club. At an average cost per click (CPC) of $8.03, 92 online transactions generated conversion value.
Increase Clicks And Pageviews
Online consumers are more active on social media advertising platforms because they provide a fun and simple method to communicate with their preferred companies. Advertising on Facebook helped a major advising business produce 41,074 clicks, while advertising on Twitter generated 625,932 impressions in just 10 months.
Bring In Qualified Leads
Depending on your marketing objectives, social advertisements' landing pages may be adjusted to generate targeted leads and remarket to site visitors who did not convert. A unified social media advertising approach enables you to customize your offer and divide campaigns by age, career or gender, which then allows you to acquire qualified leads and drag them into your sales funnel.
Obtain Useful Insights
Which adverts on social networks garnered the most impressions? Was your social media advertising landing page effective? Social media advertising gives access to market data and analytics, including clicks, visits, and comments, to evaluate the effectiveness of social media advertising and guide future campaigns.
Provide A Specific Value Proposition
How can your brand solve a customer's unique issue? Social media advertising for businesses that are laser-focused allows you to highlight the unique selling propositions (USPs) of your top products or services and use compelling calls to action (CTAs) to urge customers to act.
Generate Direct Sales
Whether you're presenting new collections to prior customers or deploying seasonal offers to persuade targeted consumers to buy, social advertising makes the rollout of time-sensitive offers simpler and more lucrative. Paid social media marketing is a quick and inexpensive way to influence people's purchasing decisions and increase revenue.
Allocate Your Resources With Caution
Among the greatest benefits of social media, advertising is the ability to analyse data in real-time and establish a realistic budget for your campaign.
As seen on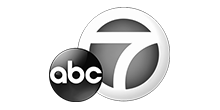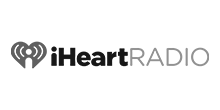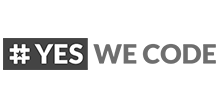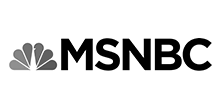 Social Media Advertising Platforms To Consider For
Your Business
Ensure The Most Efficient Use Of Your Resources
Global social media statistics reveal that, on average, online users visit more than six different social media platforms per month and spend approximately 2.5 hours using social media every day. With a myriad of social media platforms for business available today, coupled with your potential customers' limited social media use, it's important to choose the right channel to display your social media advertisements.
Several businesses make the error of following trends without contacting social media advertising firms or conducting research. As a result, they spend on social media and advertising channels that are unsuitable for their particular niche and do not provide financial returns.
At ACG, we help you identify the finest social media platforms for your industry's company kinds, ensuring that the quantity of new business generated exceeds the resources invested in your social networking advertisements.
Facebook advertising or managing Facebook ads use different types of social ads, like pictures, videos, polls and carousel ads, to get people interested in your brand's offers and move them through the conversion funnel. Facebook advertising providers recommend Facebook ad management to businesses seeking precise microtargeting and rapid results. Social network advertisements on Facebook are often authorized within 24 hours, making it easier to generate purchases within a few days!
Our Facebook Advertising Agency's Capabilities:
Our Facebook advertising agency sets a kick-off meeting with your team to discuss Facebook ad campaign objectives and help create a Facebook advertising plan. Once we've determined your Facebook advertising requirements and specifications, we'll begin a Facebook advertising campaign based on your precise targeting specifications.
When it comes to getting followers, advertising on Instagram is like advertising on Facebook. About 1.07 billion people use Instagram every day. Through sponsored content and new ways to show ads, Instagram advertising gives businesses of all sizes amazing chances to reach more people. When social media advertising companies combine your Instagram ad campaign with Facebook Ads Manager, they have access to many targeting and optimization tools that make it easier for you to manage your ads.
Our Instagram Advertising Agency's Capabilities:
When advertising on Instagram, we examine the performance of your content and the activity on your profile using Instagram Insights, and then we create an Instagram advertising strategy that increases the value of your brand. Our social advertising firm assesses your ad target (e.g., brand exposure, app installations and store traffic), chooses your ad location, specifies your ad budget and timetable, and selects the most effective Instagram ad type to meet your objectives.
Are you contemplating Twitter advertising to increase site visits and achieve direct conversions? Many companies, particularly in the eCommerce marketing industry, use Twitter advertising campaigns to increase brand recognition and push specific goods for rapid sales. Social media advertising firms that support advertising on Twitter experiment with many forms of Twitter ad campaigns, such as promoted tweets, promoted accounts, promoted trends and promoted to achieve impressive commercial outcomes.
Our Twitter Advertising Agency's Capabilities:
Our Twitter ad campaign managers will create your Twitter advertisements account, determine your Twitter advertising target and tailor your ad group and bidding strategy. Our specialists help narrow down your audience targeting settings, select your ad location, and produce short, compelling text to guarantee a seamless execution of your Twitter marketing campaign.
LinkedIn advertising is recommended for business-to-business (B2B) advertisers seeking to optimize the efficiency of social media advertising in generating lead creation. LinkedIn advertising is the solution for you if your target audience consists of C-suite executives and industry leaders and your target audience consists of C-suite executives and industry leaders, LinkedIn advertising is the solution for you. Sponsored content, text advertisements, Sponsored InMail and dynamic ads are just a few of the ad types available on LinkedIn. Advertising on LinkedIn gives a level of targeting precision that even the top social networking platforms for business cannot equal.
Our LinkedIn Advertising Agency's Capabilities:
Our social media advertising business is devoted to developing your industry authority and fulfilling your LinkedIn advertising objectives. To help you reach your potential customers and drive them further down the conversion funnel, we limit your targeting using industry-specific characteristics, such as firm name, industry, and job function, write captivating ad text, and add a clear call to action.
Since its official introduction in 2016, TikTok has rapidly become one of the most prominent social media advertising platforms for businesses. TikTok advertising is easier to establish than Facebook advertising management and offers a variety of social media advertising tactics with remarkable campaigns with different ad formats such as in-feed adverts, branded hashtag challenges and brand takeover commercials.
Our TikTok Advertising Agency's Capabilities:
Our social media advertising agency offers TikTok advertising services on a case-by-case basis. We evaluate your present social media and advertising strategies and undertake in-depth market research to establish how TikTok advertising fits into your entire marketing plan. Our social media advertising services team also offers consultations to help you select the optimal TikTok advertising choice for your company.
Does promoting your brand on Pinterest make the most sense? Start promoting on Pinterest to maximize your full-funnel marketing potential! Pinterest, with its rising audience of 400 million monthly active users, is one of the most cost-effective social media and advertising platforms for displaying your social network advertisements and increasing your target completions. Pay-for-placement (P4P) model implies that you pay to promote your Pinterest advertising on your product Pins of you to generate more visitors and sales to your website choosing.
Our Pinterest Advertising Agency's Capabilities:
We develop data-driven Pinterest advertising tactics to generate more visitors and sales to your website to optimize your advertising budget. Our social media advertising business optimizes your ad visuals, implements rich Pins and fine-tunes your ad schedule to boost conversions. We propose that you supplement your Amazon marketing efforts with Pinterest advertising.
How Much Does Advertising On Social Media Cost?
Pay The Appropriate Price For Every Click And Impression
Compared to other advertising tactics, such as print advertising, broadcast advertising, and product placement advertising, social media advertising is comparatively inexpensive. However, some firms are still cautious to invest in social media advertising for businesses since they are unfamiliar with its price structure.
A variety of factors influence Facebook ad costs, Instagram ad costs, Twitter ad costs and other social media ad spending:
Day of the Week
Seasonal
Location
Audience demographics
Hour of the day
Niche market
Quality and relevancy of social media advertising
For instance, Facebook advertising companies managing Facebook ads for brands in the apparel ($0.45 average CPC), travel and hospitality (0.63 average CPC) or retail ($0.70) industries can anticipate a lower cost per click than those in the finance ($3.77), consumer services (3.08 average CPC) or B2B market (2.50 average CPC).
Considering advertising via social media? Discover the typical social ad expenditure of the six most popular social media platforms for businesses, and let's get started with your Facebook ad management and paid social media campaigns!
Average Cost Of Advertising On Social Media Platforms:
Cost Of Facebook Advertising
The costs of Facebook advertising management vary by industry. A Facebook ad campaign may be launched for as little as $5 per day or $0.97 per click on average. With this amount spent on Facebook advertising, you may anticipate an average click-through rate (CTR) of 1.11 percent in the News Feed.
Cost Of Twitter Advertising
Twitter advertising rates vary depending on the sort of social media advertisements used. Twitter advertising costs range between $0.50 and $2.00 for every initial action such as a click, reply or retweet. However, promoted accounts cost between $2.50 and $4.00 for each follower.
Instagram Marketing Expense
Compared to Facebook ad management, Instagram advertising is somewhat expensive. The average cost per click for Instagram advertising is between $0.60 and $2.00. The average CTR in the Instagram feed for advertising agencies is 0.22 percent.
LinkedIn Advertising Cost
The cost of advertising on LinkedIn depends on the objectives of your campaign. In general, LinkedIn advertising budgets begin at $10 per day, with an average CTR of 0.22 percent. Discuss with us how much you can save!
TikTok Advertising Cost
The cost of advertising on TikTok begins at $10 per CPM (cost per mile or cost per one thousand impressions) and varies depending on ad type and duration. Contact our social advertising firm to understand how to maximize the effectiveness of your TikTok advertisements.
Cost Of Pinterest Advertising
The average cost of advertising on Pinterest to increase brand recognition is between $2 and $5 per 1,000 impressions. Meanwhile, improving engagement and generating website traffic varies between $0.10 – $1.50 per engagement.
How Our Social Media Advertising Services Works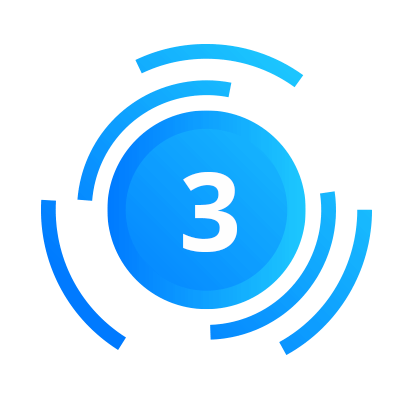 Develop Captivating Advertisements
Launch advertisements that people will click on. The ad professionals at our marketing firm will create the ad language, headlines, and graphics for your campaign. In addition, we will A/B split test your commercials to see which ads get the best results.
Appoint A Skilled Social Media Manager To Your Account
A social media manager with experience in advertising will help you save expenses and improve outcomes. We will appoint an ad professional from our team to manage your social media advertising. This individual will learn about your business, create a marketing plan, and implement it.
Monitor And Improve Your Advertising
Rapidly identify low-performing regions of your advertising efforts. We will monitor your campaign every day on your preferred social media platforms. If results begin to drop, we will promptly notice it and cease poor-performing advertisements. In addition, we can continue to launch additional advertisements to generate results.
Create A Genuine Advertising Strategy
Until you have a social media advertising plan, you should not invest a single additional dollar. We will build a succinct advertising plan for your company, which will include tested marketing funnels that show how we aim to convert strangers into website visitors and conversions.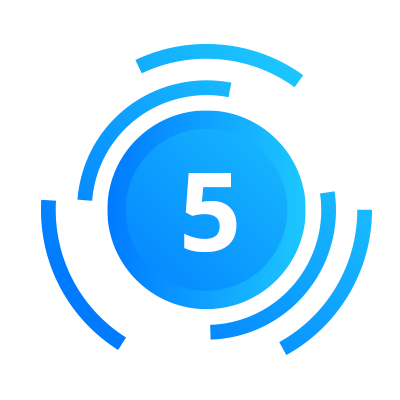 Reporting And Transmission
Determine the performance of your social media ads. Your advertising professional will generate monthly or biweekly reports for your consideration. Additionally, we will implement conversion tracking on your ads. This will indicate the number of conversions our social media advertising services generate.
Why Choose Us For Social Media Advertising?
We Specialize In Advertising
Consider that when we say we are advertising professionals, we are referring to more than just our work titles. We perform social media advertising campaigns every day and have done so for years. We have statistics on best practices for writing, headlines, and keywords. Don't waste your time trying to figure this out. You have a company to operate.
Contracts With Low Risk
Solid ethics reinforce our services, and we wish to do an excellent job to gain your trust.
Get More Bang For Your Buck
Investing the entirety of your funds in an agency is like buying a car without gas. We do not want you to pay a large retainer. We would prefer that you pay the full price for the service and invest any additional cash in advertising. This will benefit both us and you.
Improve The Outcomes
With new social media platforms like TikTok, Snapchat, and others continuously entering the market, you must be prudent in deciding where to put your resources. Our advertising firm will help you select the finest social networks for your company and create the ideal ad content to accompany your ad campaigns.
Trusted by Leading Organisations
admin
2022-11-10T08:25:37+00:00
200%
Higher revenue from digital
admin
2022-11-25T11:53:39+00:00
10x
Sales increase with the same ad spend
admin
2022-11-25T12:00:20+00:00
admin
2022-11-10T08:25:37+00:00
200%
Higher revenue from digital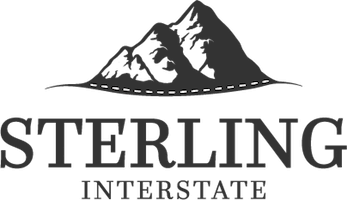 Competent, professional, and trustworthy! Their work speaks for itself and they have significantly helped my brand. I love working with their team as they are very professional and always ready to help. My brand has reaped many benefits from their services and I would definitely work with them again.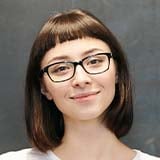 April Ray
Marketing Consultant Expert
It's now or never! Let's connect
Let's build a plan to get you ahead of the competition
"ACG Digital Marketing exceeded my expectations and I am very happy with the results of their service. I have been working with them for a few months and I am very pleased with the way they handle everything. They guide you and are there to assist you with a 12 hours response time. Would recommend them to everyone."